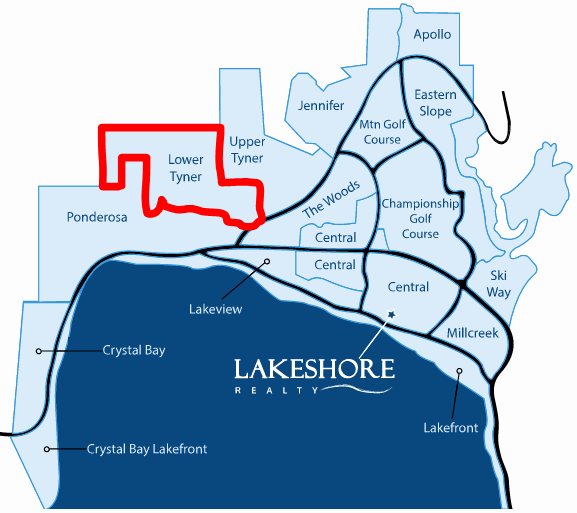 This week our featured neighborhood in Incline Village is the Lower Tyner Subdivision! Incline Village and Crystal Bay real estate is broken down into 16 different "subdivisions" which are more commonly known as neighborhoods.  Lower Tyner is just as its name says; the area below the street named "Tyner". You can see our subdivision map here to get an idea of where the Central subdivision is located.
The Lower Tyner Subdivision is a lower-to-mid elevation area, with some Lake Tahoe views and many homes with mountain and canyon views. There is a good concentration of year round residents.
The price for the active homes for sale in the Lower Tyner Subdivision in Incline Village Nevada varies from $650K up to $3.1M and when it comes to the Lake Tahoe Incline Village real estate, the Lower Tyner subdivision is one of the most desired area's to live in.
So far this year, 29 properties have been sold in the Lower Tyner Subdivision making it one of the busiest neighborhoods in the Incline Village and Crystal Bay market. The average days on market is fairly high at 275 but with mostly single family homes listed here, it often takes a bit longer to sell.
The median sold price in this subdivision this year has been $1,010,00 which is very close to the entire market median of $1,060,000. With a low sold price of $148,000 and a high of $3,950,000, the Lower Tyner Subdivision is fairly diverse but with a larger quantity of single family homes.